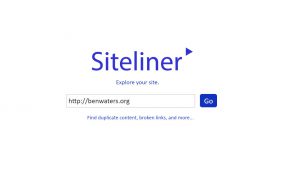 How to Scan for Duplicate Content on your Website?
EASY! Use Siteliner.
Siteliner scans your website and identifies the key issues that affect your site's quality and ultimately, Google's Page Rank of your website.
Think Duplicate Content Scanner. Duplicate content is a quick way for you to penalise yourself with Google's Page Rank.
Siteliner is free to use every 30 days on each of your websites. There is paid accounts as well if you need to scan your website more often.
Click here to start scanning for duplicate content on your website.